We will be celebrating Stand Up to Bullying Week from February 24 to 28, 2020 in conjunction with Pink Shirt Day on February 26. During this week we call upon our school communities to recognize and acknowledge the universal need for belonging and the role we play in supporting belonging in our classrooms, hallways, school yard and workplace.
We encourage students and families to access the anonymous bullying site on their school website called "Report It". The tool can be used to report any safe school's incident to the principal with or without providing a name. Students should be encouraged to use this tool when they do not feel comfortable sharing their concerns in person.
Congratulations to Mariana Norori and Claryse Macarayo, students from St. Marguerite d'Youville Catholic School for their winning design of this year's Stand Up to Bullying Week contest.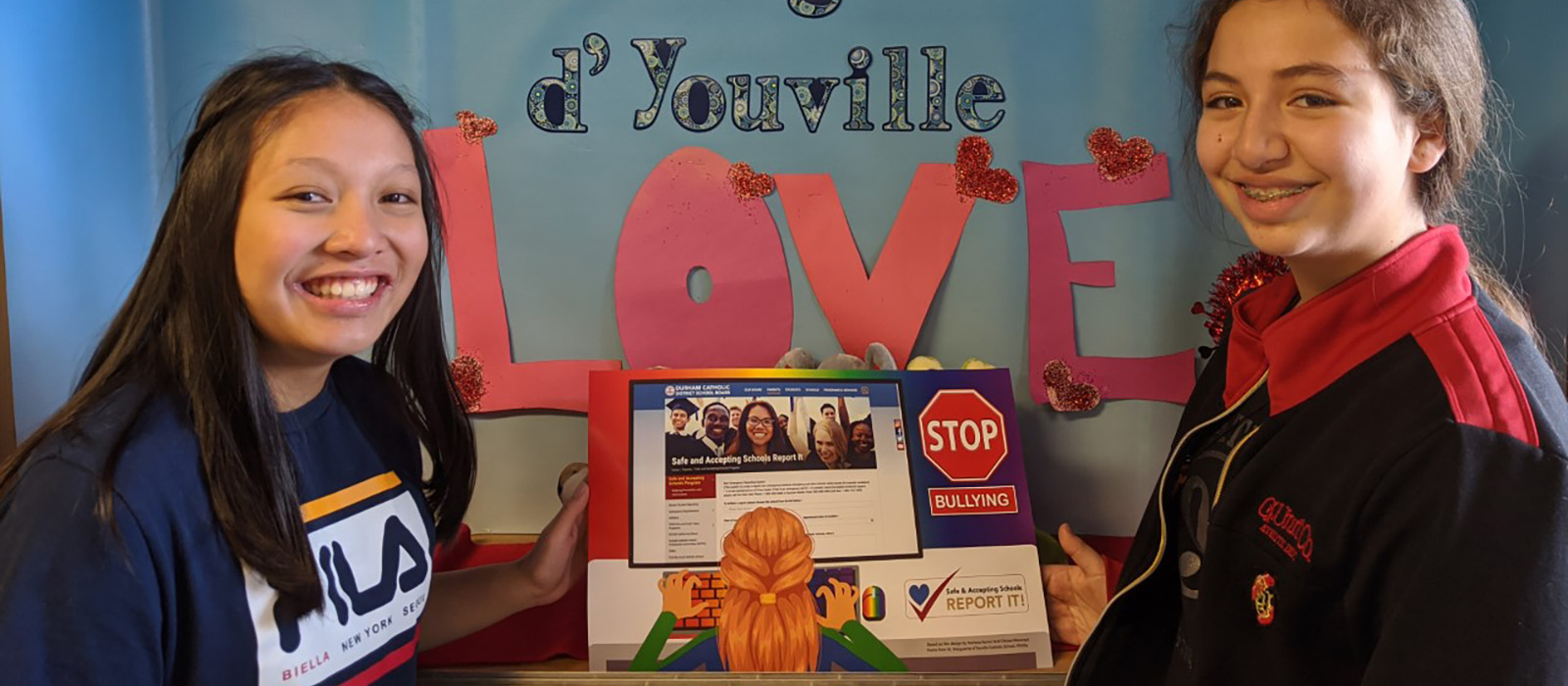 Pink shirt day
On February 26, our students and staff will celebrate Pink Shirt Day. It is a day when people come together by wearing pink shirts to school or work to show they are against bullying. The focus for 2020 is "lift each other up." Our schools will capture the day on Twitter using the hashtag #DCDSBgetpink.