Passport to Excellence: International Education
The Durham Catholic District School Board welcomes international students to an enriched learning experience in Canada. Our diverse and multi-cultural school board attracts students from around the world.Our Passport to Excellence program is the perfect place for one to improve his/her English, make friends, prepare for the future and learn about the Canadian culture.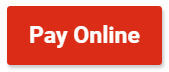 Location
Our schools are located just east of Toronto in Durham Region, Ontario. Many of our students' parents commute to Toronto for work. Durham Region offers easy access to Toronto and safe and welcoming communities to live in. Lake Ontario borders our communities to the south and Lake Simcoe to the north.
The quality of life is excellent and the recreational opportunities are endless not to mention that the educational and employment opportunities continue to grow.
Our Board
We are accepting international students at our seven secondary schools and 39 Catholic elementary schools. Students can identify their school preference on their application, but placement depends on space and programming. We match students to the best school according to their interests.
Deadline for applications for admittance into our schools for September 2020 is April 30, 2020.
Elementary schools
Our elementary schools provide Kindergarten programs for four and five year-olds, as well as programs for students in Grades 1 to 8. Placement in a school is based on the address of the parent or guardian in the Region of Durham.
Secondary schools
Secondary schools offer programs for Grades 9 to 12. To receive an Ontario Secondary School Diploma, students are required to complete at least 30 credits in secondary school, 18 of which are compulsory courses (one credit for one course).
Why choose the Durham Catholic District School Board?
We are a diverse and multi-cultural learning community and our programs are open to all learners. Many subjects are available in our secondary schools, some include:
| | |
| --- | --- |
| Subjects | Subjects |
| Accounting | Geography |
| Biology | History |
| Business | Law |
| Chemistry | Marketing |
| Technological Education | Mathematics |
| Drama | Music |
| Economics | Physical and Health Education |
| English | Physics |
| English as a Second Language | Visual Arts |
| Family Studies | |
University and colleges will look for successful studies in the major fields in which the student applies. All English language universities and colleges in Canada require high levels of proficiency in English.
English as a Second Language
Students are given English as a Second Language instruction to improve their reading, writing, speaking and listening, while immersed in the daily high school curriculum. These classes are tailored to the specific needs of the students.
We offer English as a Second Language (ESL) programs in our 39 elementary (Kindergarten to Grade 8) schools and our seven high schools (Grades 9 to 12 or Grades 7 to 12).
We offer an English Immersion environment, supporting many levels of English as a Second Language. We have programs to help support International students adjust to life in Canada.
Our program
Our International Education programs include:
Elementary school full year and half year programs;
Secondary school full year and short-stay programs;
Summer camps for elementary and secondary students;
Free IELTSs test preparation for all secondary international students; and
Personal Support Worker program for adults.
Deadline for applications for admittance into our schools for September 2020 is April 30, 2020.
We are here to help
Our experienced Guidance staff assist students in selecting courses to pursue further education in colleges and universities and guide them through the applications process.
Contact us
For more information email InternationalStudent@dcdsb.ca