The Distinguished Catholic Alumni Award recognizes former students of the Durham Catholic District School Board who have achieved significant success in their chosen pathway. Through their pursuit of personal excellence, they have made a positive contribution to their communities and represent the image of the Catholic learner as outlined in the Ontario Catholic School Graduate Expectations.
To be eligible for this award, the nominee must meet the following criteria:
The nominee is a former student of the Durham Catholic District School Board
The nominee has distinguished herself/himself through service or accomplishments or career
The nominee reflects the characteristics of the Ontario Catholic Graduate Expectations:

A Discerning Believer Formed in the Catholic Faith Community
An Effective Communicator
A Reflective and Creative Thinker
A Life Long Learner
A Collaborative Contributor
A Caring Family Member
A Responsible Citizen
Recipients of the Distinguished Catholic Alumni Award will be recommended to the Senior Administrative Council of the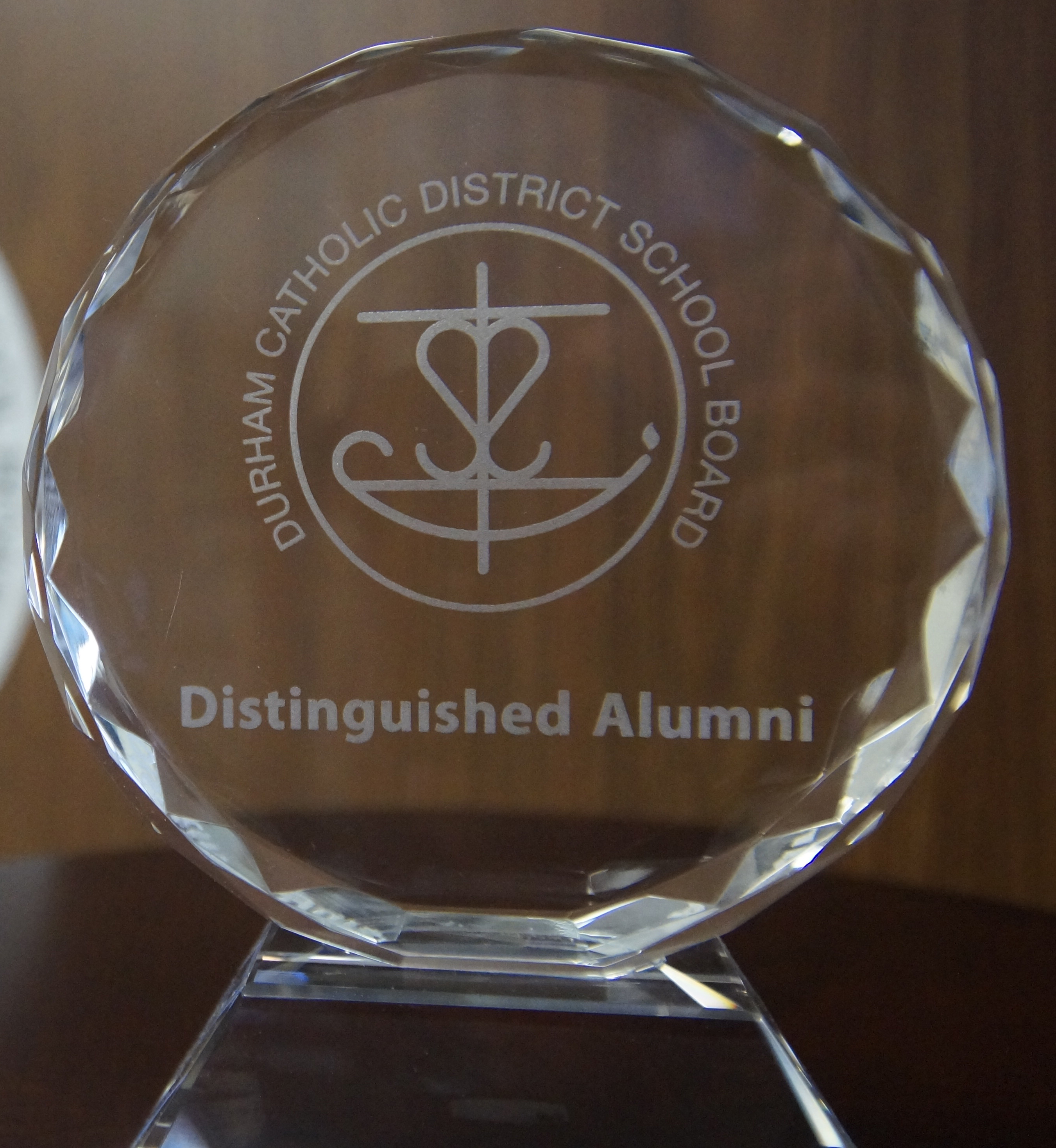 Durham Catholic District School Board, chaired by the Director of Education, for consideration. Nominations are now closed. Thank you for your submissions.
Recipients
Congratulations to the recipients of the Distinguished Catholic Alumni Award listed below.
2020 Recipients
Congratulations to our 2020 Distinguished Catholic Alumni Award winners for living the Catholic Graduate Expectations and for being role models for our current students.
Captain Adam Sirek, Notre Dame Catholic Secondary School
Adam Sirek is a physician, pilot and educator currently living in Windsor, Ontario. Adam is a graduate of Notre Dame Catholic Secondary School in Ajax and shares: "My Catholic education played
an important role in my commitment to servicing and caring for others." Following his Catholic roots, he attended St. Michael's College at the University of Toronto during his undergraduate studies. He later attended residency at St. John Hospital and Medical Center in Detroit, Michigan, founded by the sisters of St. Joseph.

Adam serves as a reservist in the Royal Canadian Air Force and is a proud supporter of the Royal Canadian Air Cadet program throughout Canada. He has a private medical practice which includes aerospace, occupational and family medicine and he holds staff privileges at Windsor Regional Hospital and Erie Shores Healthcare. Adam's dedication to education continues through his role at the Schulich School of Medicine & Dentistry, Western University where he teaches and mentors medical students and residents. He is always eager to help new trainees learn about aviation, space and primary care medicine. In 2017, Adam was short listed as a finalist for the Canadian Space Agency's Astronaut Recruitment Campaign. Adam spends his free time teaching Canadian youth about aviation, lecturing to community groups, and travelling with his wife and two children.
Brendon Orian, Father Leo J. Austin Catholic Secondary School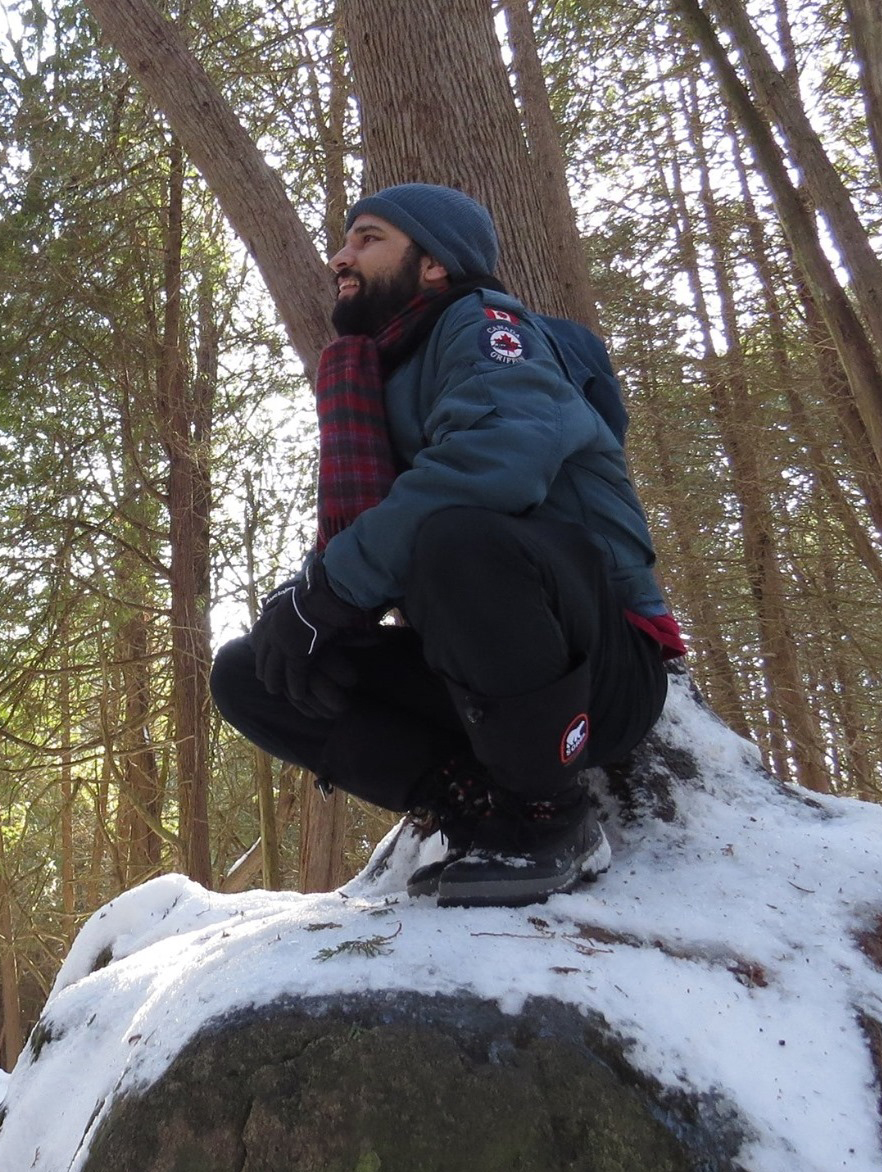 Brendon Orian is the Youth Minister at St. John the Evangelist Church in Whitby. Since starting this position, Brendon has implemented the EDGE and Life Teen programs to lead the parish youth to a personal encounter with Christ.
Brendon is a Father Leo J. Austin Catholic Secondary School graduate and shares the following: "First and foremost, I am a beloved son of God. It is through His grace that I am where I am today. My time at Fr. Leo J. Austin CSS and the witness of certain faithful staff exposed me to important truths that laid the foundation for the most important decision of my life. Despite the many merits of Catholic education, I was missing something and completely stepped away from the Catholic faith after graduation.
During my third year at Brock University, a friend showed me how those foundational truths pointed not to something, but to Someone; Jesus Christ. It was at that time that I responded to the invitation to place Christ at the centre of my life. That yes changed everything.
The Lord has now entrusted me to serve the youth in my parish and the schools in the same school board I grew up in. It is in the context of this role that I reflect on the purpose of Catholic education. The Catholic Graduate Expectations can be summed up with two commands from Christ: to love others as He first loved us and to make disciples of the whole world. This is what Catholic education should ultimately strive for, making disciples who love as Christ loves."
Dinesh M. Fernando, Archbishop Denis O'Connor Catholic High School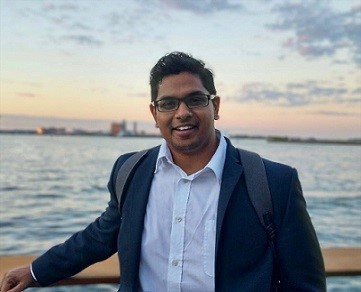 Dinesh M. Fernando is a graduate of Archbishop Denis O'Connor Catholic High School and fondly remembers the inaugural Grade 2 class and being the Grade 8 valedictorian at St. Jude Catholic School. While at Archbishop Denis O'Connor CHS Dinesh pursued
an interest in Life Sciences and also played sports as one of the starting line for the school's rugby and football teams. The education Dinesh received during these crucial years provided the foundational skills that led him into a world of discovery. After obtaining his B.Sc. Honours in Biochemistry at the University of Toronto he moved to Australia. While there, Dinesh studied applications of Biotechnology to Mitochondria, earning his Masters degree. Fueled by a strong desire to apply his skills back home, Dinesh returned to Ontario to follow a PhD in Microbiology and Antibiotic Resistance and was awarded a Dean's Scholarship from Ontario Tech University. His research work was instrumental in identifying antibiotic resistance genes in drinking water from First Nations reserves and was highlighted by major Canadian news media. In another study he uncovered the links between over the counter antimicrobials and resistance to clinically relevant antibiotics. These findings would later be referenced by the FDA as part of their decision to ban certain hand sanitizing products.
After earning the title Dr. Fernando, he sought another meaningful experience and joined the Postdoctoral Fellowship program at St. Jude Children's Research Hospital in Memphis. Collaborating with world class scientists he is searching for new antibiotics to combat the rise of infectious diseases. Dinesh has also developed a passion for scientific leadership and was elected as Vice Chair Secretary and Department Representative on the Postdoctoral council.
Reflecting on his Catholic education, Dinesh states: "The education and Catholic teachings that were instilled in me during my formative years have been critical to my upbringing. The guiding principals of my Catholic education has given me a lens through which I view my life, and maintained in me strength of compassion, moral guidance and conviction of values. Our early years are only the driveway on our road through life, but they represent the most transitional time of our lives. I am fortunate, I had support of parents, teachers and staff, who were shining examples of the Catholic faith."
Jessica Flanigan, All Saints Catholic Secondary School
Jessica Flanigan is a wife and mother dedicated to community service and committed to gospel values and Catholic social teachings. Jessica has volunteered on the Ontario Minister of Health's Patient and Family Advisory Council which brings patient, family and caregiver voice to healthcare planning. Jessica has many outstanding academic and career accomplishments. While studying at Ontario Tech University (formerly UOIT), Jessica founded the World University Service of Canada club, Durham Campus Catholic club and led the 2007 Make Poverty History Campaign. As a graduate of All Saints Catholic Secondary School, Jessica shares:

"As a student in the DCDSB for 14 years, I was blessed to have many mentors who instilled in me a commitment to living my faith. It seems that our Catholic beliefs and values are increasingly under attack by an aggressive secularism in today's society. This ideology aims to exclude religious views from any public input, influence, or role. I am proud to be a defender of religious freedom. Regardless of our role, status, or circumstance we have the ability to push back against efforts to keep religiously informed moral argument out of the public square. Thank you to the many educators who encouraged me to live as witness to Christ's teaching in everyday life."
Katie Mandville, Monsignor John Pereyma Catholic Secondary School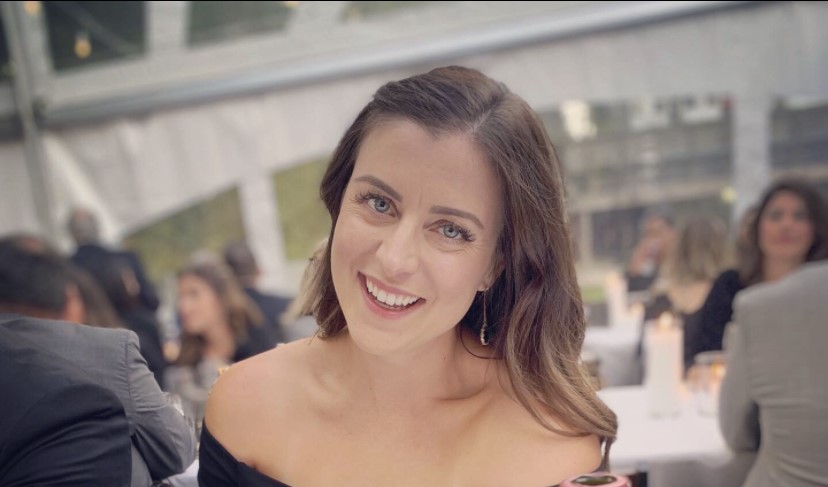 Katie Mandville is a Catholic teacher and recognized for her commitment to excellence. As a graduate of St. John XXIII Catholic School and Monsignor John Pereyma Catholic Secondary School, in Oshawa. Katie shares the following:
"The core values instilled in me through Catholic education have influenced and shaped all aspects of my life. The sense of community that I felt growing up within St. John XXIII and Monsignor John Pereyma gave me the confidence to excel in both athletics and academics. The encouragement that I felt from my amazing teachers motivated me to pursue a career in Catholic education. My father happened to be one of the many wonderful teachers at Pereyma. Watching him both in the classroom and at home live out these Catholic values was inspiration for me to follow in his footsteps and become an educator. Now, as a Catholic Teacher I am able to impart my values and experiences onto my students."
Maria Ormiston, Monsignor Paul Dwyer Catholic High School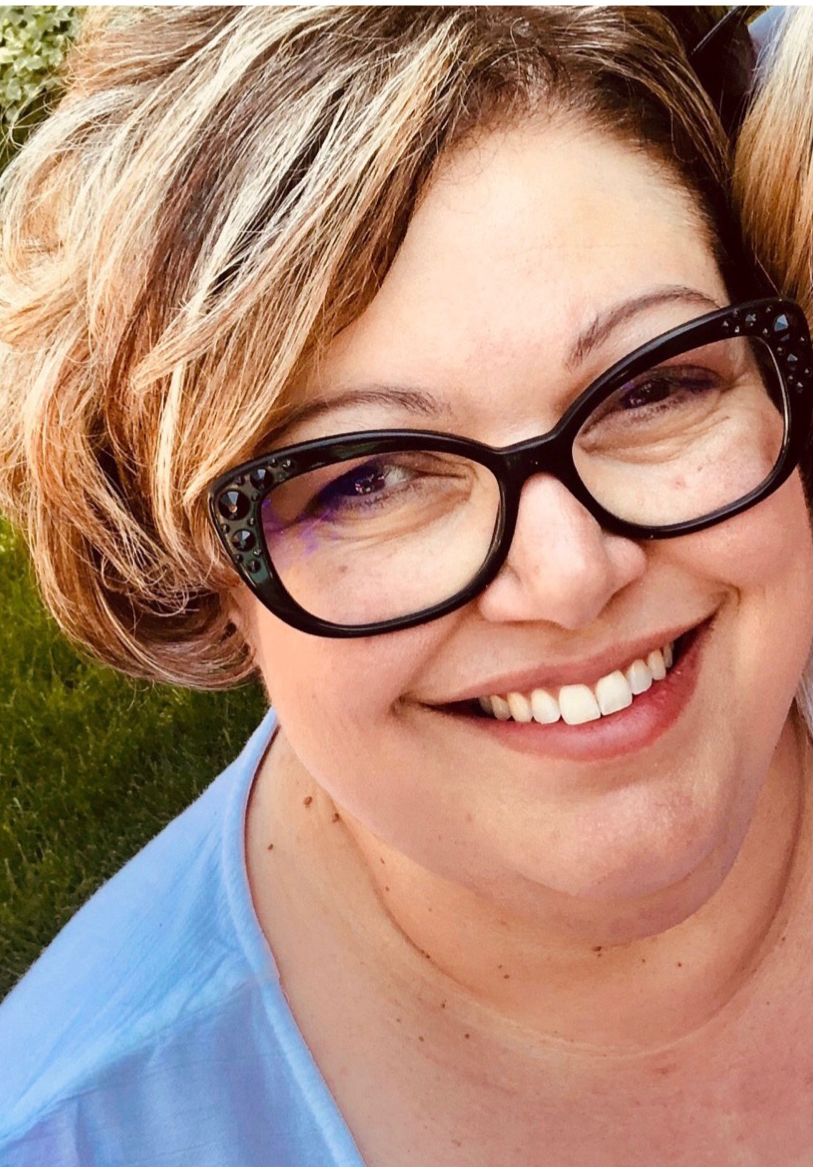 Maria Ormiston (awarded posthumously) was a graduate of Monsignor Paul Dwyer Catholic High School in Oshawa. As a graduate of Durham College's Early Childhood Educator Program, Maria spent her life focused on the well-being and care of our earliest learners. She spent the last nine years of her life dedicated to the service of these learners as the Durham Catholic District School Board's first ever Operations Manager for Designated Early Childhood Educators, a role she took on with humility, compassion and a fierce dedication to this community.
Her sense of community was first nurtured by her experiences as a student at both Holy Cross Catholic School and Monsignor Paul Dwyer Catholic High School, as well as a parishioner and volunteer with her parishes (Holy Cross and St. Gertrude). Her time spent in these Catholic spaces fed her abiding faith in Christ which she held steadfastly until the end. This faith was modelled by her mother and father and shared freely with her daughter Grace and husband Paul.
This sense of community led her to advocate for the creation of community in the board's early years' spaces. She was pivotal in helping the board understand and expand the concept of "educator" beyond "classroom teacher", honouring all voices as valued and critical to the development of early learners and the Full Day Kindergarten Program. The partnership of ECE Educator and Classroom Educator was made possible through Maria's visionary efforts.
Her legacy, in pioneering the building of the board's Early Years programs and centres, is that every parent can feel at ease knowing that their most precious assets are in spaces that are built to nurture them and help them grow.
"Jesus said, "Let the little children come to me, and do not hinder them, for the kingdom of heaven belongs to such as these." ~Matthew 19:14
Shannen Cribbie, Father Donald MacLellan Catholic Secondary School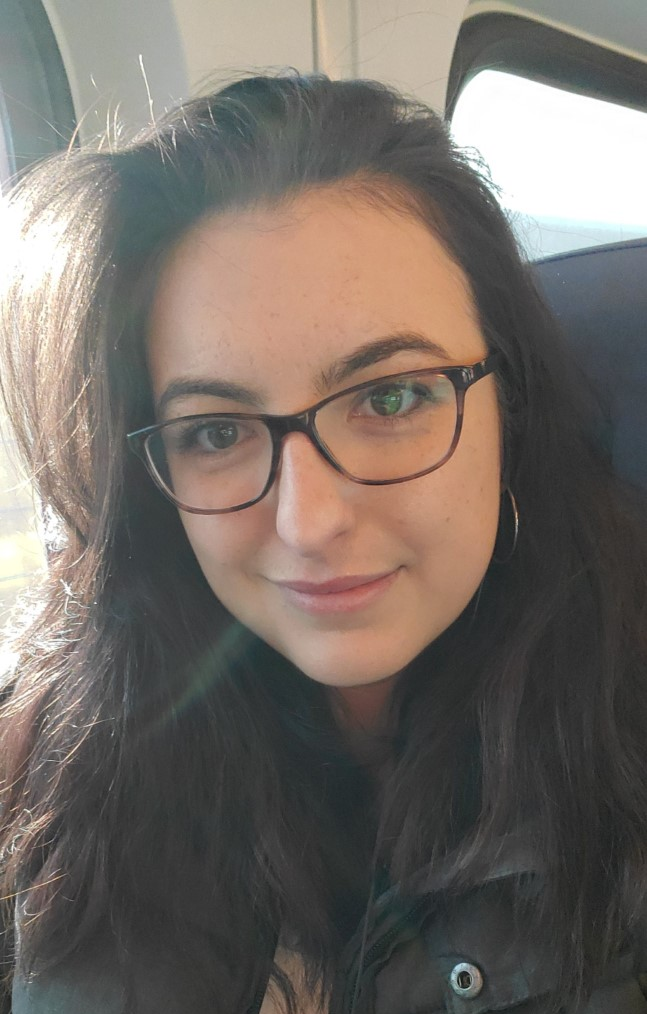 Shannen Cribbie is a full-time Durham College student pursuing a career in Law and a single mother of two children. A graduate of Father Donald MacLellan Catholic Secondary School, Shannen's determination and drive help her to overcome any obstacles that may come in her way. Shannen shares that:
"My Catholic education taught me to be respectful, compassionate, forgiving as well as how to be a good person. I'm forever grateful that I was able to be a part of an amazing community who is continuously supportive. A special thank you to all my teachers and mentors who supported me on my journey and contributed to my development. It's this foundation and Catholic values that have helped shape me into the woman and mother that I am today."
Toni Grates, St. Mary Catholic Secondary School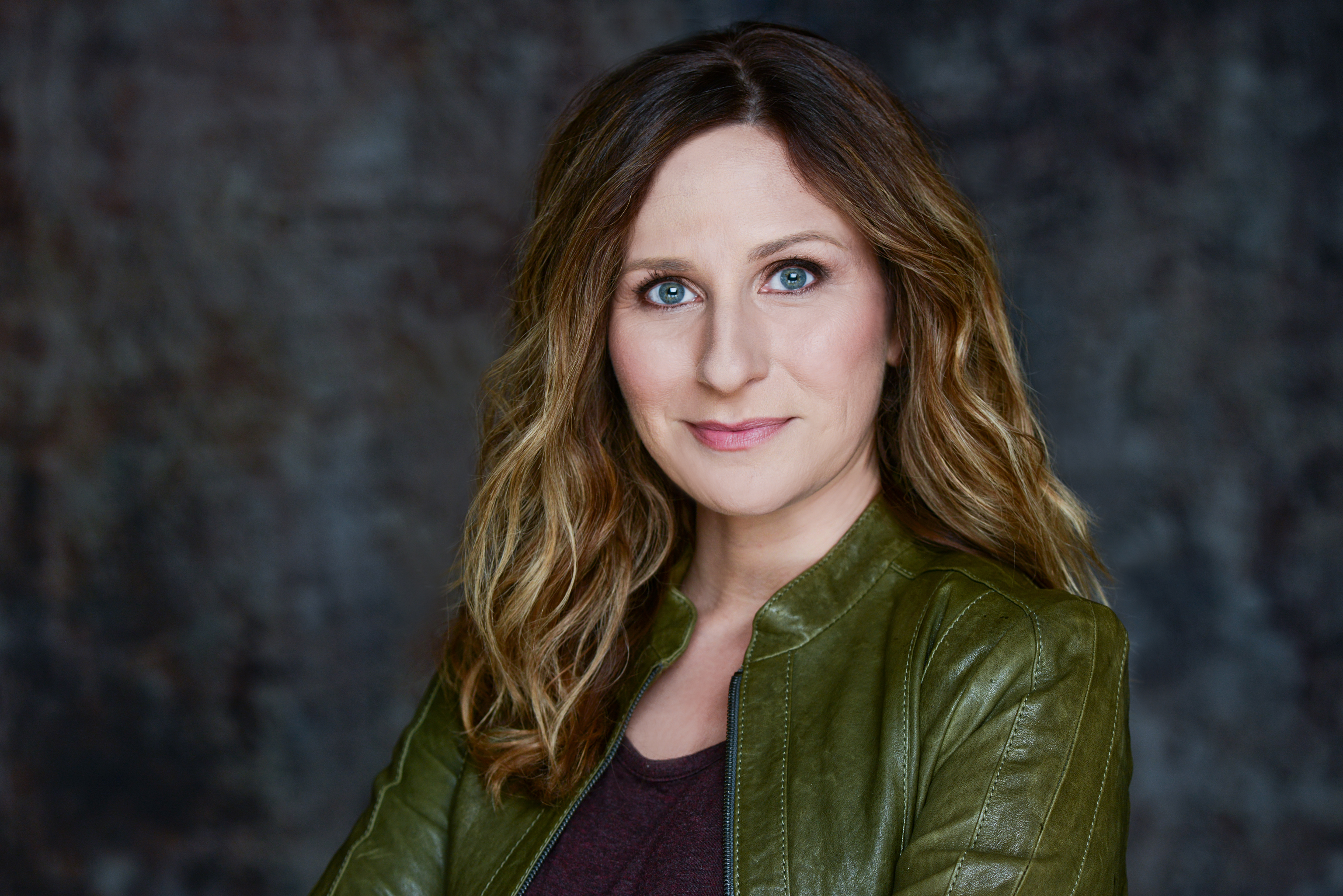 Toni Grates is a graduate of St. Mary Catholic Secondary School
and the Founding Director of The Travelling Stage: an arts
education company that brought dance, drama and music to over one million students across Ontario and Manitoba. Toni spends
much of her time creating and advocating for arts opportunities for young people. She's worked as an actor and a writer for YTV and City TV, has performed on and written for stages across North America and has appeared in many commercials. Her first novel, STRETCH, is now available in paperback on Amazon in Canada and the US. Toni is the very proud mom of Isaac and Jude; both of whom are DCDSB students.
"I will forever treasure my high school experience at St. Mary Catholic Secondary School. My teachers, friendships, classes and extracurricular activities provided a very positive foundation for me to build on. My Catholic education shaped me into a reflective and creative thinker, who sees solutions instead of obstacles and who perseveres in the face of adversity. Thank you to Mr. Jim Finan, my high school drama teacher, who inspired and encouraged me to pursue a career in the performing arts. His exceptional leadership and teaching have been paramount to my success and the success of so many others."
2019 Recipients
Congratulations to our 2019 Distinguished Catholic Alumni Award Winners.

Edward Scott Suall, Notre Dame Catholic Secondary School, Ajax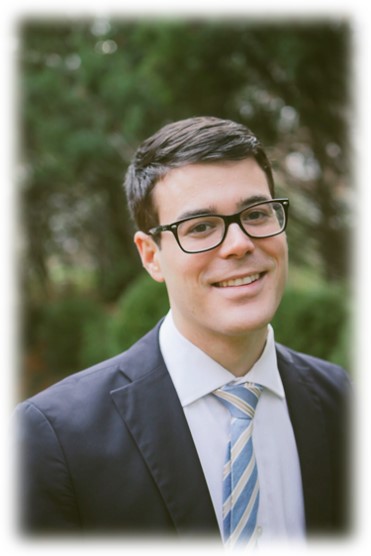 Edward or Teddy was active in student government, from his time as student council present at Notre Dame to his experiences as President of the Student Union at McMaster University. He graduated from McMaster with a Bachelor of Science in Neurobehavioural Psychology. After serving as president of the Student Union, Teddy would go on to work for the President of McMaster University for two subsequent years. He received the prestigious international award of the Fullbright Scholarship and now attends John Hopkins University in Washington DC where is pursuing his graduate degree in Strategic Studies and International Economics. In reflecting on his Catholic education, Teddy states the following:
"Notre Dame, and St. Patrick before it, cultivated in me a draw to service that I still feel today. I learned early on that it was fun and rewarding and important to try to be part of things that had a positive impact on my friends, classmates, and community. Most of those things wouldn't have been possible were it not for teachers, educational assistants, and administrators who were willing to stay after class to supervise a group meeting, or to pull a student like me aside to provide feedback, encouragement, or whatever else was needed to keep things moving along. I realize now that what felt "normal" to me as a kid and in high school was actually pretty special, something to be treasured and paid back (or forward) in one way or another."
Jocelyn Rowell, Monsignor John Pereyma Catholic Secondary School, Oshawa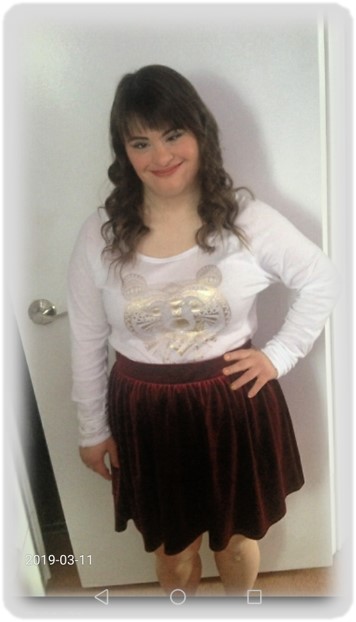 Jocelyn is described as a responsible and caring citizen of Oshawa through her participation in the Greater Durham Special Olympics and her extensive volunteer work in the community. She has participated in Greater Durham Special Olympics for many years and most recently represented Ontario in rhythmic gymnastics at the Nation Summer Games in Antigonish, Nova Scotia where she earned gold on the podium in 2018. When Jocelyn is not training for gymnastics, she is volunteering in the kindergarten classrooms as Msgr. Philip Coffey Catholic School in Oshawa to support the learning environments and assist the educator teams. Jocelyn is a diligent, conscientious young women who brings great joy and a sense of humour to her family, friends and workplace. Jocelyn's Mom shares the following reflection:
"Jocelyn was honoured when she found out she was nominated for the Alumni Award. At Pereyma, she was involved in the Leadership Program which showed her how to be a team leader and have a positive attitude in our community. She volunteers at the elementary school in the kindergarten class. She enjoys sports, dance and music and she plays soccer and baseball for the Challenge League, and also does basketball and rhythmic gymnastics for the Special Olympics. She is active in community events including the Torch Run, carrying the torch for the Special Olympics. On March 21 was World Down Syndrome Day and she helped with raising the flag for awareness at City Hall. She loves helping people and has a positive attitude, great sense of humor and lives her life to the fullest."
Keisha Fanfair, Archbishop Denis O'Connor Catholic High School, Ajax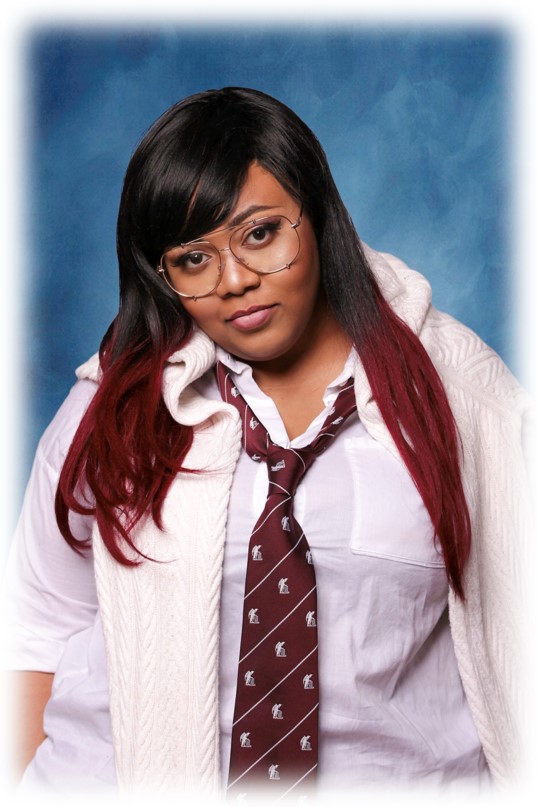 Keisha is a role model who is dedicated to serving others and improving communities. As a budding rap singer and composer, Keisha attended college for a career in the music industry. She has performed and toured as a rapper on her own and with other artists, and has leveraged her gifts and talents to support the East Scarborough Boys and Girls Club where she coordinated a music production and writing program for youth. Keisha is currently a lecturer at Seneca College and a regular volunteer at Archbishop Denis O'Connor where she has assisted with the Black History Committee, maintains regular contact with staff and attends and plays in the Annual Alumni Basketball games at the school. She has been described as an excellent example of what we should want our graduates to be….to develop in individuals a caring attitude that transcends their small community and engages others to allow them to excel. Keisha's has provided us with the following reflection:
"Nil Sine Fide et Labore" means "Nothing is accomplished without faith and work". This is the phrase that hung above us in the foyer at Archbishop Denis O'Connor and today I am honoured and humbled to be recognized for my accomplishments, which were made through faith and work."
Keith White, Monsignor Paul Dwyer Catholic High School, Oshawa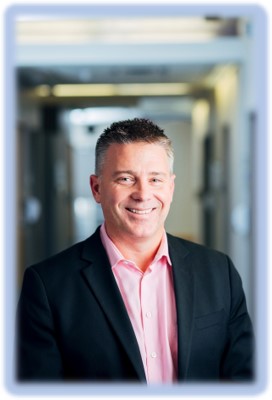 Keith is described as a life-long learner with a deep commitment to service. As a long-time resident of Oshawa, Keith followed in his father's footsteps to become a plumber after graduation from Dwyer. He would later go on to pursue college diplomas in information technology and joined the Oshawa Clinic in the early 1990s. Keith currently serves as the Oshawa Clinic's Chief Operating Officer. With expertise in IT systems in Cardiology and Diagnostic Imaging, Keith is one of two Canadians serving on the Hewlett Packard Healthcare Advisory Council. He has demonstrated his passion for community service through his involvement with St. Gregory's Parish, as a guest lecturer at Durham College and Ontario Tech University (formerly known as UOIT), as a Director of the Oshawa Hospital Foundation, and now as Vice-Chair of the Lakeridge Health Hospital Foundation. Keith was recognized for his outstanding volunteer service when he received the Ontario Volunteer Service Award in 2018. In Keith's own words:
"My Catholic education helped shape me into what I have become today. I grew up in a catholic family and it continues to be an important part of my life. The education, the strong family atmosphere and moral foundations were key in shaping my future"
Lt. Nicholas Erdelyi, All Saints Catholic Secondary School, Whitby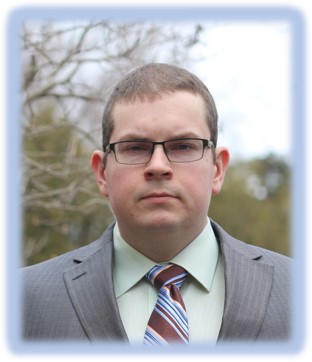 Lt. Erdelyi is recognized for his commitment to excellence and his contributions to his profession and community. A graduate of St. Marguerite D'Youville and All Saints, Lt. Erdelyi holds both a Master's and Bachelor's degree in Aerospace Engineering from Ryerson University. He joined Bombardier Aerospace in 2010 and has held various roles of increasing responsibility over the years. As a member of the Global Liaison and Stress Engineering Team, he helped to ensure that jets met exacting and rigorous standards. He has had the privilege of being a team member on a number of leading innovations including the first flight of the Global 7000 #1 aircraft. In addition to a successful career in aerospace engineering, Lt. Erdelyi is a commissioned officer in the Royal Canadian Air Force, Cadet Instructor's Cadre, and Chief Flying Instructor and Operations Officer for the Vandenbos Air Cadet Squadron in Whitby. He has won numerous scholarships and awards over the years including the Royal Canadian Legion Cadet Medal of Excellence for outstanding service, citizenship and comradeship. Lt. Erdelyi shares the following:
"In my career, I make decisions every day on the structural engineering of aircraft. In flying, the public places a great deal of implied trust in my judgement, morals and ethics. I also have a great deal of trust placed in me by the parents of the cadets that I train and mentor to be moral and ethical citizens of Canada. My passion for improving my community and sense of responsibility was first nurtured by my education and the dedicated staff at the DCDSB. They worked tirelessly to ensure I had a strong foundation and I feel privileged to help shape the foundation for the next generation of leaders in our community."
Paul Jacob Seli, St. Mary Catholic Secondary School, Pickering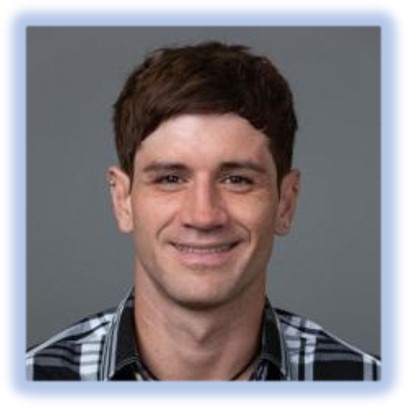 Paul experienced a challenging time in his OAC year through struggles with mental health and anxiety. Unable to finish Grade 13, Paul attended one year of college to bridge to Trent University where he studied psychology. He would go on to pursue his Ph.D. at the University of Waterloo, and was accepted at Harvard University to complete a three-year post-doctoral fellowship. Paul has been the recipient of numerous awards and scholarships including the Harvard Postdoctoral Award for Professional Development and the Banting Post-Doctoral Fellowship Grant. He rose to prominence in his field, studying and researching Cognitive Psychology (specifically Attention and Mind Wandering) and has produced 50 scientific publications and thousands of citations in research literature. Paul accepted a tenured position in the Psychology and Neuroscience Department at Duke University in North Carolina where he has established a lab and takes on fellows and graduate students contributing significantly to the research literature in his field. In Paul's own words:
"Beyond imparting to me the conventional knowledge that children and young adults are expected learn in school, my Catholic Education taught me to appreciate and enact core human values such as honesty, dedication, humility, and compassion, which are not easily extracted from textbooks or chalkboards. My Catholic Education also played a critical role in fostering my relationship with God, which has helped to strengthen my faith in myself, and has provided an abundance of meaning in my life. The lessons that I learned have provided me a foundation upon which I can continue to learn and progress in both work and life, and I am so thankful to all of the incredible teachers and mentors who placed me under their wings and contributed to my development."
Paul Ranger, Father Leo J. Austin Catholic Secondary School, Whitby
Paul Ranger has had an exceptional career in hockey playing over 300 games in the NHL for the Toronto Maple Leafs and Tampa Bay Lighting after a standout career in the OHL as an Oshawa General. Paul's career was briefly interrupted by injury and struggles with mental health and depression. His incredible resilience allowed him to return to the NHL where he served as an inspiration for many. After his retirement from professional hockey, Paul dedicated his time to giving back to the hockey community serving as an advocate for reducing stigma and promoting positive mental health. His powerful story was highlighted in the TSN Orignal documentary: The Mystery of Paul Ranger. Paul has spent time coaching the Whitby Wildcats and UOIT Ridgebacks, and been a guest speaker with the TAMI Coalition working with students in the Durham Catholic District School Board on anti-stigma campaigns and programming. His story of redemption has been an inspiration to many who have struggled with mental illness and he continues to champion this cause. In reflecting on his time at Austin, Paul states that:
"My high school experience at Austin was amazing. My education, the journey, the teachers and friendships made were paramount to my success in hockey, life, and business. Particularly, with the lessons and guidance I received from my teachers. I learned about hope and commitment. Because of this, I was able to manage an early professional sports career, overcome adversity, as well as successfully manage my current business and home life. Morals, values, and accountability are staples which I will use for the rest of my life. Thank you, Austin teachers!"
2018 Recipients
Recipients of the Distinguished Catholic Alumni Award for 2018 include:
Zachary Barill, Monsignor Paul Dwyer Catholic High School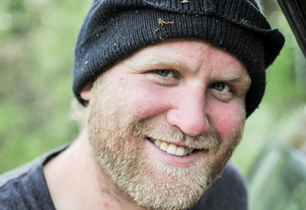 Zachary Barill (awarded posthumously) was a dedicated athlete, fierce advocate for the environment (credited with planting over 2 million trees), gifted musician and Catholic graduate of Monsignor Paul Dwyer Catholic High School in Oshawa. In reflecting on his time at Dwyer, Zach's parents share that:
"Zach's time at Monsignor Paul Dwyer planted the seeds that developed into some of the most critical aspects of his character as a caring friend, a loving family member, a musician and a person with a limitless passion for social justice, the outdoors and environmental protection. He was inspired by and had deep admiration for many of his coaches and teachers, most especially Mike Wilson, who showed him through example what it meant to be happy, to live in peace with nature, to be a leader and to be a friend."
David Byrne, Monsignor John Pereyma Catholic Secondary School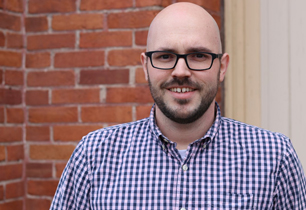 David Byrne is the Executive Director of Peterborough Reintegration Services, Mental Health advocate, restorative justice practitioner, instructor at Fleming College, Durham College and UOIT and a Catholic graduate of Monsignor John Pereyma Catholic Secondary School in Oshawa. In reflecting on his time at Pereyma, David shares that:
"Catholic schools are places where it is not only acceptable to discuss hope, fear, compassion, and forgiveness - but it is encouraged. At both Father Francis Mahoney and Monsignor John Pereyma I was fortunate to encounter valuable mentors who, responding to their own experience, helped to shape my understanding of what it means to respond to Christ's call to love that we see in the Gospels. It is in this continual encounter with a God who loves without reservation that I discovered my own vocation to work with people at the margins of society as both a theologian and a restorative justice practitioner. I proceed joyfully on this journey while drawing inspiration from the example set by the teachers, students, chaplains, counsellors, trustees and many others that I met in my time in the Durham Catholic District School Board."
Irena Kropman, All Saints Catholic Secondary School
Irena Kropman is a member of the Board of Directors of St. Vincent Pallotti's Kitchen, volunteer at the Colonial retirement homes in Whitby, regular blood donor (every 56 days), former member of the Board of Directors of Ontario Students Against Drunk Driving and Catholic graduate of All Saints Catholic Secondary School in Whitby. Irena shares that:
"From a young age, I learned the importance of community support and inclusivity through my Catholic education. Once high school began, my chaplains Julia Brady and Angelo Minardi made sure to instill the importance of volunteerism and so began my love for charity and not-for-profit. I attribute my passion and excitement for charity to the DCDSB and I couldn't thank you enough."
Traci Melchor, Archbishop Denis O'Connor Catholic High School
Traci Melchor is a Senior Correspondent for ETALK, a regular contributor on CP24, CTV, CHUM FM,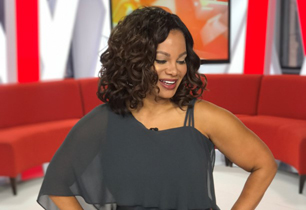 former co-host of The Social, advocate for Mental Health awareness and numerous charitable organizations and a Catholic graduate of Archbishop Denis O'Connor Catholic High School in Ajax. Traci shares that:
"Archbishop Denis O' Connor Catholic High School was a beautiful foundation to stimulate and help express my creativity and spirituality. The teachers, curriculum, and extra-curricular activities – from being elected the Secretary of the Student Council to the year book & entertainment committee are just some of my highlights – which all fostered my curiosity and passion that I bring to my career everyday as a TV host and reporter for Etalk. Mr. Dineley (my typing instructor) and Miss Lebrun (my English teacher) both saw something in me that I didn't see in myself, and she encouraged me to enter a Public Speaking contest. Even the wearing of a uniform was in hindsight a great lesson in structure, organization and accessorizing (even though I did get sent to the principal office for wearing my rosary as jewelry…or pairing my kilt with a sequined Michael Jackson glove on my left hand.) Forgiveness, kindness, confession were all values that were taught, instilled, and encouraged during my days at D'OC and I am truly thankful for such a fabulous experience!"
Ryan McCaul, Notre Dame Catholic Secondary School
Ryan McCaul is the lead teacher for the Arts and Music Programs for Education in Detention Centres (AMPED) at Northwestern University in Evanston, Illinois, music researcher/software developer (using music to engage those on the margins of society) and a Catholic graduate of Notre Dame Catholic Secondary School in Ajax. Ryan shares that:
"My Catholic education taught me to how important it is to do my best to be of service to other people. It taught me that education is about so much more than just grades and getting a job, but rather about how to learn to be a good person, and live a fulfilling life. This is a philosophy I would like to pass down to my future students. I am so fortunate to have met so many amazing people and had so many incredible experiences participating in social justice-based initiatives. I am humbled by this award and I would like to try my best to continue to live up to the philosophies instilled in me by my Catholic education."
Dr. Delon Alain Omrow, St. Mary Catholic Secondary School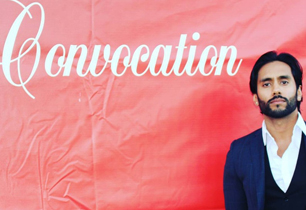 Dr. Delon Alain Omrow is an accomplished musician (Canadian Idol runner-up 2007), recording artist, professor with a PhD from York University (exploring crimes against the environment) and Catholic graduate of St. Mary Catholic Secondary School in Pickering. Delon shares that:
"There is a taken-for-granted assumption that the most formative years of one's academic training is in post-secondary education. I, however, believe that rigorous academic and spiritual guidance begins in high school and I am grateful to the incredible staff at St. Mary's Catholic Secondary School for inspiring me to cultivate catholic values such as love, compassion and empathy. I have taken my experiences from this school and I have applied them to my own personal, and professional endeavors. Earning my PhD was no easy feat, but it was my unwavering faith and my mother's emotional and religious strength which inspired me to persevere. I am truly humbled by this prestigious, alumni recognition and do not take it lightly."
Catherine Partlow, Father Leo J. Austin Catholic Secondary School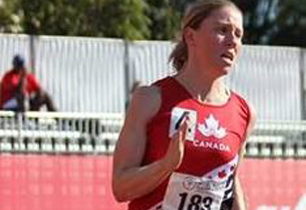 Catherine Partlow is a Special Olympics athlete, winner of multiple medals in track recognized as the fastest female Special Olympian in Athens 2011, community volunteer, ambassador for Special Olympics and the Abilities Centre and a Catholic graduate of Father Leo J. Austin Catholic Secondary School in Whitby. Catherine shares that:
"I am proud to have been a part of the Durham Catholic Education System. It is very important to me. It has given me the opportunity to learn about God and my Faith in a safe environment and to incorporate prayer in my daily life. It also gave me the opportunity to develop my love of running as part of the Track, and Cross Country Teams, at Father Leo J. Austin, with Mr. Jacobs as my coach. In Drama Class, I developed confidence to speak in front of groups of people. I have since made presentations to large audiences for fundraising events and continue to work as an ambassador for Special Olympics and the Abilities Centre in Whitby. Thank you Durham Catholic for giving me the tools to be successful in life!"
2017 Recipients
Derek Lee Amell, Monsignor Paul Dwyer CHS
Dr. Shady Ashamalla, Archbishop Denis O'Connor CHS
Emerson Brooks, All Saints CSS
Luke Stocking, St. Mary CSS
Nicole Matthews, Father Leo J. Austin CSS
Samantha Hazell, Notre Dame CSS
Shawn Bishop, Father Donald MacLellan CSS
Thomas Austin Milner, Monsignor John Pereyma CSS
2016 Recipients
Alexander Harold, St. Mary CSS
Akeem Foster, Notre Dame CSS
Adriana Rerecich, Archbishop Denis O'Connor CHS
John Draper, Msgr. Paul Dwyer CHS
Major Richard M. Silva, Msgr. John Pereyma CSS
Phillip Nadeau, All Saints CSS
Priscilla Lopes-Schliep, Father Leo J. Austin CSS
2015 Recipents
Jadea Kelly, All Saints CSS
Thomas Bouckley, St. Gregory CS
Carlos Pereira, St. Mary CSS
Dr. Tracee Francis, Archbishop Denis O'Connor CHS
Craig Mann, St. Mary CSS
Megan Alicia Blair, Msgr. John Pereyma CSS
Theresa-Rose Camposeo, Father Leo J. Austin CSS
2014 and prior
Rev Dominic Barber
Captain Matthew Baxter
Rev Kevin Belgrave
Randy Boyagoda
Paul Calderone
Margaret Cappa
Yannick Carter
Dr. Bob Chow
Jean-Paul Comte
Dr. J. Thomas Dalby
Dr. Jennifer Estall
Matthew Fellion
Margaret Flynn
Rev. Charles Forget
Erik Glavic
Marko Glavic
Sasha Glavic
Brittany Gray
The Honourable Mr. Justice Donald Halikowski
Jan Heeney
Mike Keenan
Wesley King
Stan Kolesnik
Sister Helen McGrath
Kathleen Monk
Dr. Greg Naterer
Nancy Nicolls
Noel O'Brien
Janet Pankhurst Weatherbe
Paul Peschisolido
Dr. Adam Puzio
Paul Rochon
Rev. Peter Timothy Rowe
Arthur Suski
Dr. Julie Turnbull
Kelita Zupancic