The Distinguished Catholic Alumni Award recognizes former students of the Durham Catholic District School Board who have achieved significant success in their chosen pathway. Through their pursuit of personal excellence, they have made a positive contribution to their communities and represent the image of the Catholic learner as outlined in the Ontario Catholic School Graduate Expectations.
Winners of the Distinguished Catholic Alumni Award 2019 will be recognized at the annual Durham Catholic Children's Foundation Gala, to be held on Thursday, May 2, 2019 at the Ajax Convention Centre. The award may be presented posthumously through a family member, if possible.
To be eligible for this award, the nominee must meet the following criteria:
The nominee is a former student of the Durham Catholic District School Board
The nominee has distinguished herself/himself through service or accomplishments or career
The nominee reflects the characteristics of the Ontario Catholic Graduate Expectations:

A Discerning Believer Formed in the Catholic Faith Community
An Effective Communicator
A Reflective and Creative Thinker
A Life Long Learner
A Collaborative Contributor
A Caring Family Member
A Responsible Citizen 

Recipients of the Distinguished Catholic Alumni Award will be recommended to the Senior Administrative Council of the Durham Catholic District School Board, chaired by the Director of Education, for consideration. 
Nominations are now closed for the 2019 award ceremony.
Past recipients
Past recipients of the Distinguished Catholic Alumni Award include:
2018
Recipients of the Distinguished Catholic Alumni Award for 2018 include:
2018 Recipients
Zachary Barill (awarded posthumously) was a dedicated athlete, fierce advocate for the environment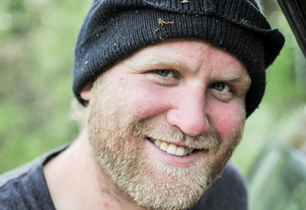 (credited with planting over 2 million trees), gifted musician and Catholic graduate of Monsignor Paul Dwyer Catholic High School in Oshawa. In reflecting on his time at Dwyer, Zach's parents share that:
"Zach's time at Monsignor Paul Dwyer planted the seeds that developed into some of the most critical aspects of his character as a caring friend, a loving family member, a musician and a person with a limitless passion for social justice, the outdoors and environmental protection. He was inspired by and had deep admiration for many of his coaches and teachers, most especially Mike Wilson, who showed him through example what it meant to be happy, to live in peace with nature, to be a leader and to be a friend."
David Byrne is the Executive Director of Peterborough Reintegration Services, Mental Health advocate,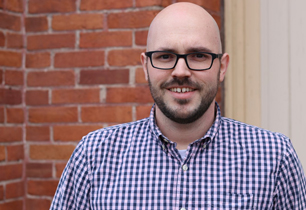 restorative justice practitioner, instructor at Fleming College, Durham College and UOIT and a Catholic graduate of Monsignor John Pereyma Catholic Secondary School in Oshawa. In reflecting on his time at Pereyma, David shares that:
"Catholic schools are places where it is not only acceptable to discuss hope, fear, compassion, and forgiveness - but it is encouraged. At both Father Francis Mahoney and Monsignor John Pereyma I was fortunate to encounter valuable mentors who, responding to their own experience, helped to shape my understanding of what it means to respond to Christ's call to love that we see in the Gospels. It is in this continual encounter with a God who loves without reservation that I discovered my own vocation to work with people at the margins of society as both a theologian and a restorative justice practitioner. I proceed joyfully on this journey while drawing inspiration from the example set by the teachers, students, chaplains, counsellors, trustees and many others that I met in my time in the Durham Catholic District School Board."
Irena Kropman is a member of the Board of Directors of St. Vincent Pallotti's Kitchen, volunteer at the
Colonial retirement homes in Whitby, regular blood donor (every 56 days), former member of the Board of Directors of Ontario Students Against Drunk Driving and Catholic graduate of All Saints Catholic Secondary School in Whitby. Irena shares that:
"From a young age, I learned the importance of community support and inclusivity through my Catholic education. Once high school began, my chaplains Julia Brady and Angelo Minardi made sure to instill the importance of volunteerism and so began my love for charity and not-for-profit. I attribute my passion and excitement for charity to the DCDSB and I couldn't thank you enough."


Traci Melchor is a Senior Correspondent for ETALK, a regular contributor on CP24, CTV, CHUM FM,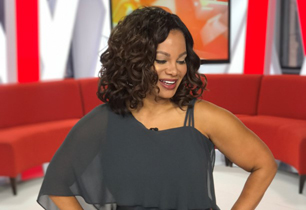 former co-host of The Social, advocate for Mental Health awareness and numerous charitable organizations and a Catholic graduate of Archbishop Denis O'Connor Catholic High School in Ajax. Traci shares that:
"Archbishop Denis O' Connor Catholic High School was a beautiful foundation to stimulate and help express my creativity and spirituality. The teachers, curriculum, and extra-curricular activities – from being elected the Secretary of the Student Council to the year book & entertainment committee are just some of my highlights – which all fostered my curiosity and passion that I bring to my career everyday as a TV host and reporter for Etalk. Mr. Dineley (my typing instructor) and Miss Lebrun (my English teacher) both saw something in me that I didn't see in myself, and she encouraged me to enter a Public Speaking contest. Even the wearing of a uniform was in hindsight a great lesson in structure, organization and accessorizing (even though I did get sent to the principal office for wearing my rosary as jewelry…or pairing my kilt with a sequined Michael Jackson glove on my left hand.) Forgiveness, kindness, confession were all values that were taught, instilled, and encouraged during my days at D'OC and I am truly thankful for such a fabulous experience!"
Ryan McCaul is the lead teacher for the Arts and Music Programs for Education in Detention Centres
(AMPED) at Northwestern University in Evanston, Illinois, music researcher/software developer (using music to engage those on the margins of society) and a Catholic graduate of Notre Dame Catholic Secondary School in Ajax. Ryan shares that:
"My Catholic education taught me to how important it is to do my best to be of service to other people. It taught me that education is about so much more than just grades and getting a job, but rather about how to learn to be a good person, and live a fulfilling life. This is a philosophy I would like to pass down to my future students. I am so fortunate to have met so many amazing people and had so many incredible experiences participating in social justice-based initiatives. I am humbled by this award and I would like to try my best to continue to live up to the philosophies instilled in me by my Catholic education."
Dr. Delon Alain Omrow is an accomplished musician (Canadian Idol runner-up 2007), recording artist,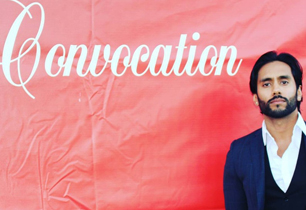 professor with a PhD from York University (exploring crimes against the environment) and Catholic graduate of St. Mary Catholic Secondary School in Pickering. Delon shares that:
"There is a taken-for-granted assumption that the most formative years of one's academic training is in post-secondary education. I, however, believe that rigorous academic and spiritual guidance begins in high school and I am grateful to the incredible staff at St. Mary's Catholic Secondary School for inspiring me to cultivate catholic values such as love, compassion and empathy. I have taken my experiences from this school and I have applied them to my own personal, and professional endeavors. Earning my PhD was no easy feat, but it was my unwavering faith and my mother's emotional and religious strength which inspired me to persevere. I am truly humbled by this prestigious, alumni recognition and do not take it lightly."
Catherine Partlow is a Special Olympics athlete, winner of multiple medals in track recognized as the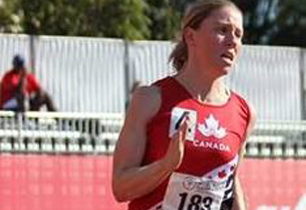 fastest female Special Olympian in Athens 2011, community volunteer, ambassador for Special Olympics and the Abilities Centre and a Catholic graduate of Father Leo J. Austin Catholic Secondary School in Whitby. Catherine shares that:
"I am proud to have been a part of the Durham Catholic Education System. It is very important to me. It has given me the opportunity to learn about God and my Faith in a safe environment and to incorporate prayer in my daily life. It also gave me the opportunity to develop my love of running as part of the Track, and Cross Country Teams, at Father Leo J. Austin, with Mr. Jacobs as my coach. In Drama Class, I developed confidence to speak in front of groups of people. I have since made presentations to large audiences for fundraising events and continue to work as an ambassador for Special Olympics and the Abilities Centre in Whitby. Thank you Durham Catholic for giving me the tools to be successful in life!"
Year
Names of Recipients
Names of Recipients
2017

Derek Lee Amell, Monsignor Paul Dwyer CHS
Dr. Shady Ashamalla, Archbishop Denis O'Connor CHS
Emerson Brooks, All Saints CSS
Luke Stocking, St. Mary CSS



Nicole Matthews, Father Leo J. Austin CSS
Samantha Hazell, Notre Dame CSS
Shawn Bishop, Father Donald MacLellan CSS
Thomas Austin Milner, Monsignor John Pereyma CSS

2016

Alexander Harold, St. Mary CSS
Akeem Foster, Notre Dame CSS
Adriana Rerecich, Archbishop Denis O'Connor CHS
John Draper, Msgr. Paul Dwyer CHS

Major Richard M. Silva, Msgr. John Pereyma CSS
Phillip Nadeau, All Saints CSS
Priscilla Lopes-Schliep, Father Leo J. Austin CSS

2015

Jadea Kelly, All Saints CSS
Thomas Bouckley, St. Gregory CS
Carlos Pereira, St. Mary CSS
Dr. Tracee Francis, Archbishop Denis O'Connor CHS

Craig Mann, St. Mary CSS
Megan Alicia Blair, Msgr. John Pereyma CSS
Theresa-Rose Camposeo, Father Leo J. Austin CSS

2014 and prior

Rev Dominic Barber
Captain Matthew Baxter
Rev Kevin Belgrave
Randy Boyagoda
Paul Calderone
Margaret Cappa
Yannick Carter
Dr. Bob Chow
Jean-Paul Comte
Dr. J. Thomas Dalby
Dr. Jennifer Estall
Matthew Fellion
Margaret Flynn
Rev. Charles Forget
Erik Glavic
Marko Glavic
Sasha Glavic
Brittany Gray
The Honourable Mr. Justice Donald Halikowski

Jan Heeney
Mike Keenan
Wesley King
Stan Kolesnik
Sister Helen McGrath
Kathleen Monk
Dr. Greg Naterer
Nancy Nicolls
Noel O'Brien
Janet Pankhurst Weatherbe
Paul Peschisolido
Dr. Adam Puzio
Paul Rochon
Rev. Peter Timothy Rowe
Arthur Suski
Dr. Julie Turnbull
Kelita Zupancic