Volunteering your time and skills is one of the greatest gifts you can give. We see volunteering as an opportunity to grow in our faith life and become life-long followers of Christ in the modern world. We offer the following volunteering options:
Volunteer at your child's school
Parent volunteers are one of our schools' greatest resources. Our volunteers help organize events, raise money and assist teachers in classrooms. They help our schools achieve excellence, enhance educational experiences and plan for the future.
Our schools are blessed to have compassionate parent and guardian volunteers assisting with daily school events and activities. This valued partnership between the church, school and parents is essential to creating a positive school environment for our students and staff.
Principal approved volunteers may help organize fundraising events that benefit the school, attend classroom trips, help in the classroom under the director of a teacher, or be a member of the school's parent council.
How to become a volunteer?
Parents wishing to volunteer in the school or classroom must complete a:
volunteer application form; and
criminal reference check.
Speak to your school's principal to learn more about volunteering.
Volunteer on the Durham Catholic Parent Involvement Committee (DCPIC)
Our Durham Catholic Parent Involvement Committee (DCPIC) is a parent-led advisory committee that work with our Board.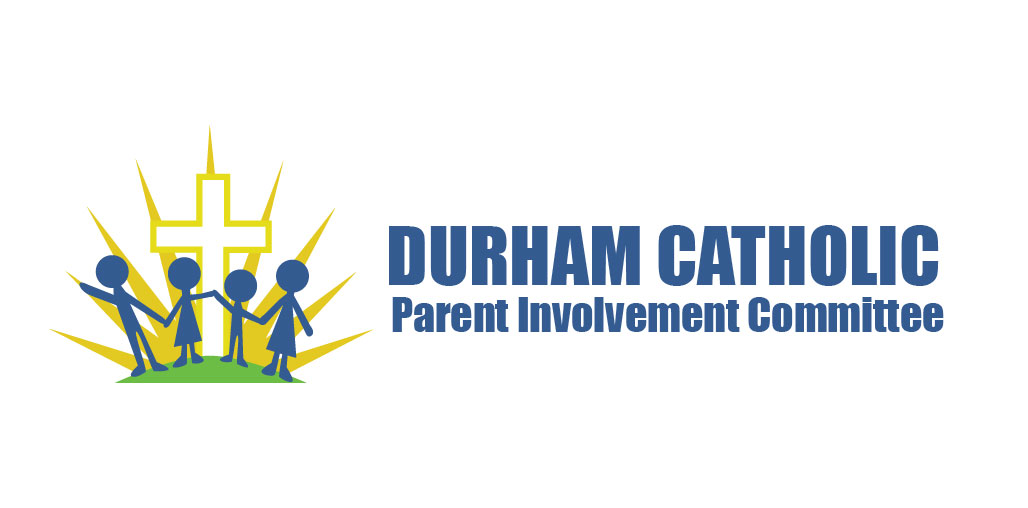 The committee's main purpose is to encourage, support and enhance meaningful parent involvement to improve student academic achievement and well-being.
By providing a direct link between parents, Catholic School Councils, the Director of Education and the Board of Trustees, we are committed to working in partnership with all stakeholders to promote faith formation and student success in all of our schools.
Parents are elected to sit on the Durham Catholic Parent Involvement Committee and work as a team to make recommendations to our Board and Administrative team. DCPIC also provides parents with helpful resources and events throughout the school year.
Visit the Durham Catholic Parent Involvement Committee's website to learn about volunteer opportunities available.
Community Involvement Hours for Secondary Students
In order for secondary students to graduate with an Ontario Secondary School Diploma, they must complete 40 hours of community service. Students are encouraged to complete a minimum of 10 hours of community service each year.